Apply now for a FREE scholarship in Microlearning Instructional Design Level 1!
To support creators globally, Gnowbe is launching a $10 million scholarship fund, which entitles 20k recipients to earn a Microlearning Instructional Design (MID) Level 1 Certification (worth $497!) for FREE. Designed for trainers, educators & instructional designers, scholarship recipients will learn the principles of instructional design and the know-how to apply that in a microlearning format for blended or asynchronous learning experiences. Upon certificate completion, recipients are encouraged to spread the word, and "pay-it-forward" by equipping others using their newly learned MID skills and techniques.

How do I apply for the Scholarship?
All you need to do is fill out the application form below, and then check your inbox for further instructions!You can expect to receive an email from us within 1-2 minutes.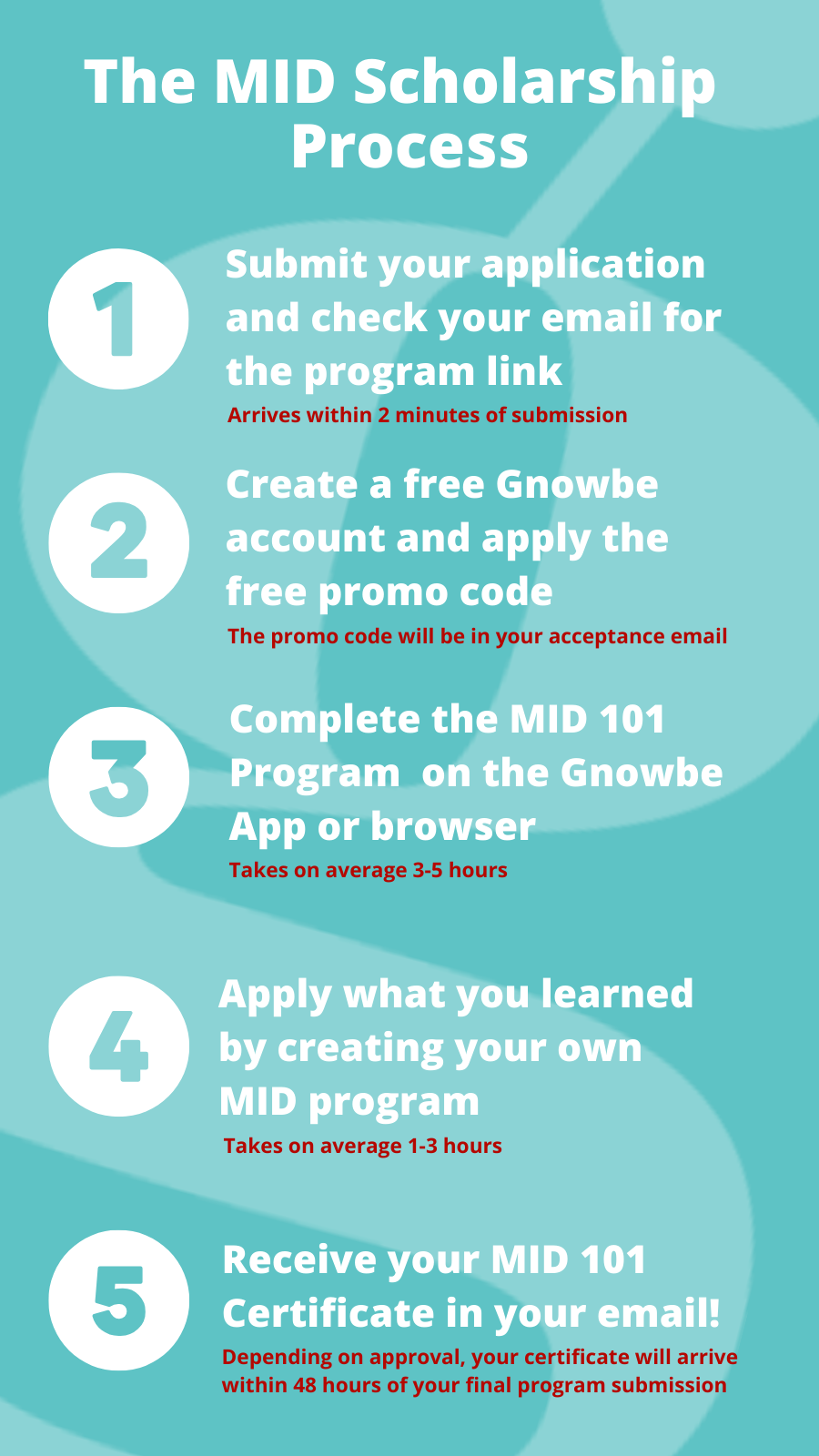 Why should I apply for the Scholarship?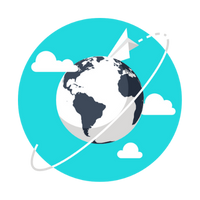 Build Your Business
Be inspired, start creating (and sell!) your own creative content. Learn how to increase the value of your workshops through shared elearning experiences.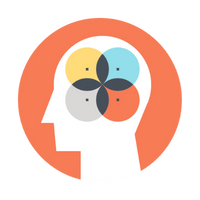 Elevate Your Craft
Learn the science of Microlearning Instructional Design (MID). Gnowbe designed the MID Program based on 20 years of research on adult learning theory, gamification theory and behavior design.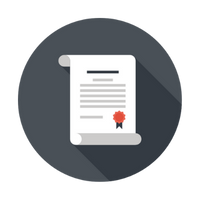 Grow As A Professional
Earn a digital certificate (shareable on LinkedIn) - signed by our "MID Advisory Board" which consists of Deans and Professors from Harvard, NTU and IMD.
Why are we offering this?
by So-Young Kang (
CEO, Gnowbe)

According to one of the largest leaders in society that shapes global, regional and industry agendas, The World Economic Forum (WEF) projected future jobs will have a high demand for soft skills like creativity, critical thinking, active learning, technology
design, and more. These future jobs include roles in the rapidly growing creator economy like Microlearning Instructional Design (MID).
To help support the creator ecosystem, Gnowbe is delighted to earmark $10 million in
scholarships for everyone to become certified in high-demand, future digital skills - Microlearning Instructional Design (MID).
This scholarship entitles recipients to earn a MID Level 1 Certification (worth $497!) for FREE.
Upon certificate completion, recipients will 'pay-it-forward' by equipping others on MID skills and techniques.
Join thousands of
creators from around the world

Mark Dunwoody
Co-founder, Healthy Rhythms Institute
"Gnowbe has helped us create an 'ecosystem' for our coaching training from the mountains of Nepal to the island of Singapore… we want people to think of us and how our platform has democratized learning in a manner not previously possible."

Marina London
Partner with Impact Consulting and Training,
Expert in Mental Health, Wellness, and Technology
"I love Gnowbe – the process of becoming accredited was both challenging and interesting. I look forward to a career with Gnowbe as an accredited MID freelancer!"

Guo Qiang Tan
Jack of all trades by day; Master of 2 kids by night
"For me, I chose to trust my decision to take up the Mobile Instructional Design Accreditation Programme with Gnowbe. It was an intensive yet enriching learning journey progressing from MID level 1 to MIDA Masterclass. Reaping the fruits of one's labor can be literal – I experienced the joy and satisfaction of the completion of my microlearning programs!"

Aneta Key
Founder,
Aedea Partners LLC
"In my work with senior executives, I use Gnowbe to demonstrate I'm a next-level professional with an all-digital, all-interactive experience."

Dr. Jon-Hans Coetzer
Philantropist and Humanitarian
"I see very clearly the opportunities of m-learning to facilitate lifelong learning through education, learning, training, capacity building, and coaching through the delivery, facilitation, and engagement of microlearning. At the same time, I am passionate about contributing to the soft-skills development of each individual for our new and ever-changing global reality."

Jin Kang Møller
Author, Designer, Management Consultant
"When I use Gnowbe to create content, I feel like I'm having a dialogue with my learners. I love seeing posts and comments from the users, and it's a great way to deepen engagement with my audience."

Combin Khambatta
Head of People Development of Japfa Ltd
"The MID master class was interactive, engaging, and progressive. Although it was a three and a half-hours session, our facilitator, Jiaf, was able to hold on to the participants' attention. I felt very safe in the entire learning atmosphere and this session provided us all with enough space and time to ask questions.
Overall, I found it to be a unique experience to learn something new! A BIG THANKS to the MID Team in Gnowbe and to all my fellow participants as well!"
Benefits of The MID Scholarship
What do I get from the Scholarship?
You will be entitled to earn a MID Level 1 Certification (worth $497!) for FREE. Under the scholarship, the certification includes one microlearning program: MID101: Microlearning Instructional Design. Upon completion, you will be awarded a digital certificate which you can share on LinkedIn.
What is the overall MID Level 1 Scholarship program?
Gnowbe's MID program is designed to have 2 parts: Level 1: Certification and Level 2: Accreditation.
Level 1 teaches you the science and fundamentals of MID.
Level 2 teaches you the art of implementing MID. Upon completion of Level 1, you may choose to advance into Level 2 and be an Accredited Microlearning Instructional Designer. Learn more here.
Why are we offering the Scholarship?
As the demand for skills in the creator economy accelerates, MID is a key skill to stay relevant in the future of work. To help support this ecosystem, Gnowbe decided to earmark $10 million to give away in scholarships for creators to get certified in future-relevant digital skills.
Where is the Scholarship money coming from?
The scholarship money is coming from Gnowbe. Up till now, individuals and organizations had to pay to access MID Level 1. Gnowbe is forgoing up to $10 million in revenue to provide the MID Scholarship and support the creator ecosystem.
How can you pay it forward?
You are invited to help upskill creators around the world. We'd recommend that you pay this forward by sharing this opportunity with at least ten people. Some ideas include:
Sharing the scholarship with your connections,
Conducting virtual workshops to educate people about MID, teach friends, colleagues, and fellow trainers like yourself how to use Gnowbe
Share your MID workshops and use hashtags, #MIDCertified #AnyoneCanCreate, and you may be featured as the creator of the week on Gnowbe's social media and weekly newsletters!
What is MID?

Microlearning Instructional Design (MID)
is the art and science of creating bite-sized, social, elearning experiences leveraging storytelling, gamification and behavior nudges to move users from 'passive to active' participation.
What is Gnowbe?

Gnowbe is a super easy-to-use authoring tool that empowers creators to design, digitize and scale shared learning experiences. Find out more here.
These can be trainers, instructional designers, educators, speakers, thought leaders, leaders, managers, authors, facilitators, bloggers, podcasters, YouTubers, TikTok'ers, etc. If you have content that you want to elevate into an interactive experience, then you are a creator.
What is a Gnowbe program?
A Gnowbe program is made up of a series of microlearning actions and sessions, designed using Gnowbe's authoring tool.
Scholarship Eligibility, Certification and Application Deadline
Am I eligible for the Scholarship?
As long as you are willing to learn how to use Gnowbe as an authoring tool, you will be considered for the Scholarship.
Are there any minimum requirements to apply?
There are no minimum requirements to apply! All you need to have is a willing attitude to learn more about Microlearning Instructional Design (MID).
Do I need any programming or technical skills to apply?
No not at all. This MID Certification is for creators who have content that they want to design in interactive ways.
When is the Scholarship application deadline?
The scholarship will be available on a first-come, first-served basis, till the $10M funding is fully utilized.
How long will it take to earn the certification?
All programs are self-paced. It takes up to 3 to 5 hours to complete the programs, depending on your knowledge and experience.
How do I obtain my MID certification?
Once you have completed the microlearning program, a digital certificate will then be issued to you. You will be able to share this on LinkedIn.
Introducing Microlearning Instructional Design (MID)
With over 6 billion people with smartphones now, microlearning is a powerful way of scaling impact. In this next generation of creator tools and elearning, we need to develop new skills and mindsets on how to leverage microlearning to elevate elearning into more powerful learning experiences.